2023 Median Down Payment May Surprise You
One of the first things new home buyers consider when purchasing a home is having the funds for a down payment. While lenders would like to reduce their risk with a 20% down payment, the actual median down payment in 2023 may surprise you.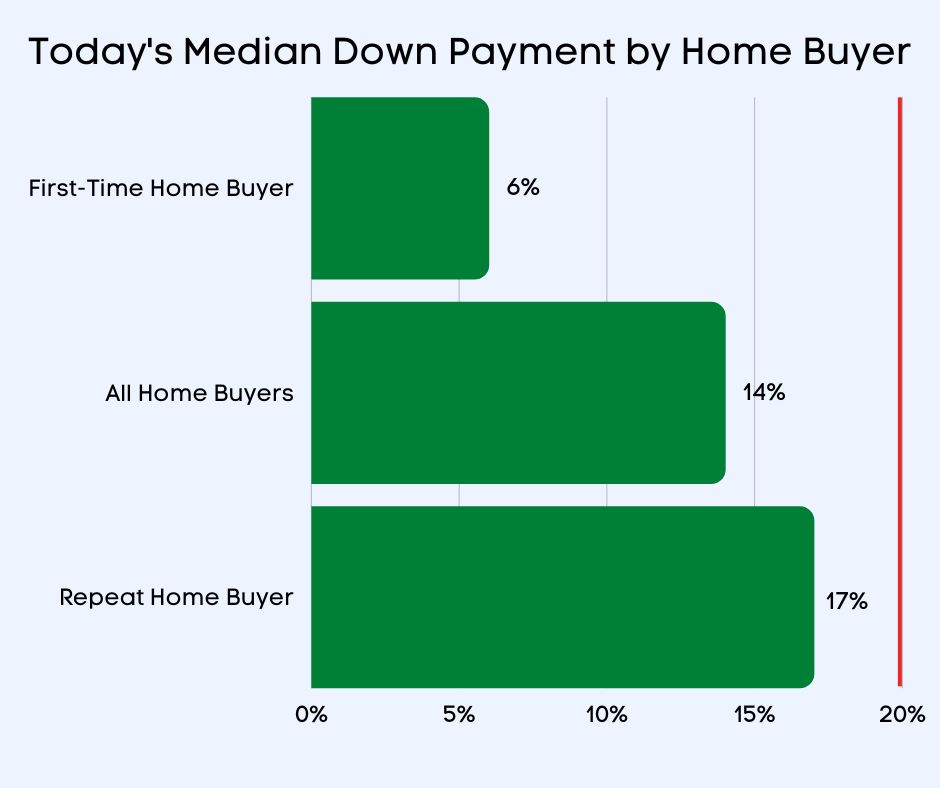 It is typically not required to put a 20% down payment on a loan, unless it is a requirement from your lender or a specific loan type.  According to the National Association of Realtors, the median down payment for a home hasn't been 20% in over 15 years! Instead, the typical down payment as we enter 2023 is 14%. And the good news for first time home buyers, the median down payment is only 6%.
How a Lower Down Payment Can Help You Reach Your Home Ownership Goal
First, make sure you use a trusted and experience realtor and mortgage broker to provide you with the options that can help you reach your goals without overextending. There are over 2,000 homebuyer assistance programs throughout the United States, the majority of which are to help with down payments. Here are just a few California down payment assistance programs:
California Housing Finance Agency (CalHFA)
Golden State Finance Authority
Contact me for additional programs, assistance and eligibility requirements.
Next, look closely at loan types with lower down payment options, such as FHA loans. VA loans and USDA loans offer zero down payment options to qualified applicants.
If you are interested in purchasing a home in 2023, I am happy to help you explore your options. Buying a home with as little as 3% down is possible, depending on your loan type and credit score. You may even be able to buy a home with no money down if you qualify for a USDA loan or a VA loan. As a wholesale broker, I have access to nationwide lenders with the best loan types, down payment requirements and loan rates.