Mortgage Buydowns Popular in Changing Market
There's no doubt about it, the real estate market is changing from a seller's market to a buyer's market, where the home purchaser has the advantage in price negotiations. But sellers have a tool they can use to avoid price reductions: mortgage buydowns.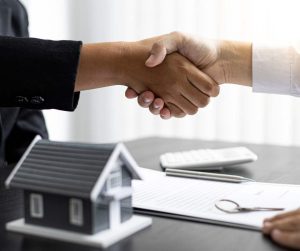 What is a mortgage buydown?
A mortgage buydown is an option for the borrowers/buyers to get a lower interest rate over the first year (1-0 buydowns) or two (2-1 buydowns) of their mortgage loan. This results in lower mortgage payments, which effectively reduces the cost of the purchase for the buyers. Here's why the mortgage buydowns are popular during this changing market:
Home seller's can give a "Seller Credit" toward a temporary buydown, which is often times very appealing to the buyer.  This is a temporary lower interest rate which results in lower monthly mortgage payments for the buyer. For example, if the qualifying interest rate is 6.625%, for the first year of the mortgage and the seller offers a 2-1 mortgage buydown, the mortgage payment would be paid at a 4.625% (the "2" in the 2-1 buydown).  During the second year, the mortgage interest rate would be 5.625% (the "1" in the 2-1 buydown).  And, during the third year and beyond in this example, the borrower would pay the qualifying 6.75% rate.
Similarly, for a 1-0 mortgage buydown, the first year would be 5.75% (again, the "1" in the 1-0 buydown), and then the interest rate would go to 6.75% during the second year through the length of that loan.
The savings for the borrowers can be pretty significant during the buydown terms. The temporary buydown is usually a cost paid for by the seller, or sometimes the realtor.  The amount paid is the same as what the borrower buyer saves  during the buydown period (1 or 2 years) and is made to the lender during the close of escrow.
Why would sellers opt to take this route?
If their equity margins are small, they need to sell their home quickly, or they want to make their home more competitive. As long as this makes financial sense for the seller, mortgage buydowns are a creative alternative to a price reduction.
Buydowns are a great option as home sales start to slow down, prices start to fall and as mortgage rates increase. Not all lenders offer these temporary buydowns. They are available on select mortgage products only. This is why it's important to work with an experienced mortgage broker, who has access to a variety of products and lenders to best suit the borrowers needs.