Top Ways to Save Money on a Home Purchase
Purchasing a home in California is expensive! If you want to save money on your home purchase, follow these simple steps that can save you thousands of dollars.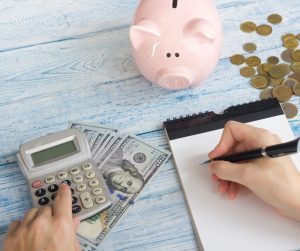 Improve Your Credit Score to Save Money
Borrowers with higher credit scores tend to save money by receiving lower interest rates because they are considered less of a risk (higher credit scores generally mean you make regular, on-time payments toward your debts). You want to improve your credit score BEFORE you apply for a loan. Here's how: pay your bills on time, close any unused credit cards, do not carry a balance of more than 25% of your available credit limit, lower your credit limit on high limit cards and verify and fix any errors on your credit report.
Look for Homeowners Programs to Help You Save Money
There are several national, state and local down payment assistance programs, including benefits for people working in certain professions, first-time homebuyers and military veterans. The best way to find out about these programs is to consult an experienced mortgage broker. These programs can help you save money on your home purchase.
Location, Location, Location
Ideal locations come at a premium cost. Broadening your search area to just outside your ideal location or re-prioritizing the items on your wish list can help you find a home comfortably within your budget and save money!
Lock in Your Rate
The closing process takes several weeks to a month and during that time mortgage rates can fluctuate. Ask your mortgage broker the best time to lock in your mortgage rate. At a minimum, this should be done after you sign a home purchase agreement.
Follow these simple steps to help you make the homebuying process easier, and less expensive! I have additional resources on my blog to assist you through your homebuying journey, whether you are purchasing your first home, relocating or downsizing. As a top wholesale mortgage broker, my rates can be significantly lower than what the trends are.  I also have access to creative loan program options to accommodate your own specific needs.
Oh, by the way… I'm never too busy for your referrals.